Cryosense PREMIUM cryotherapy machine incorporates the lasted technology to make the user experience unique and incomparable. Among its new features are the turbo frost system, acoustic insulation, and innovative express drying system and the option to incorporate music via Bluetooth. In addition, it includes a total of 9 programs.
6 cold intensity programs
1 customized thermo-contrast
Ask for information about the Cryosense PREMIUM cabin and the advantages of the financing plans

Responsible: TECNOLOGÍA E INNOVACIÓN MÉDICO ESTÉTICA, S.L.
Purpose: Send you information about our services according to your query.
Legitimation: Consent of the interested party.
Recipients: SYSPROVIDER® S.L.U., our provider of web hosting and mail services.
Rights: Access, rectify, limit and delete the data.
Thank you, your message has been successfully submitted.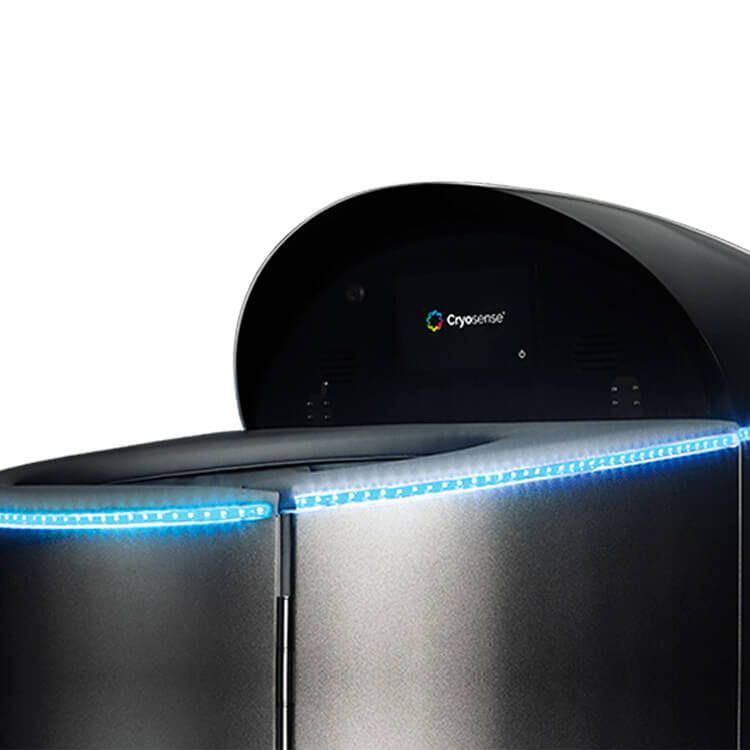 Led signs in the cabin
Led lights indicate in real time at what stage of the cycle the selected program is in.
Handling through ipad cryosense
Our cryosense pro premium allows easy handling vía ipad and an additional 10-inch screen.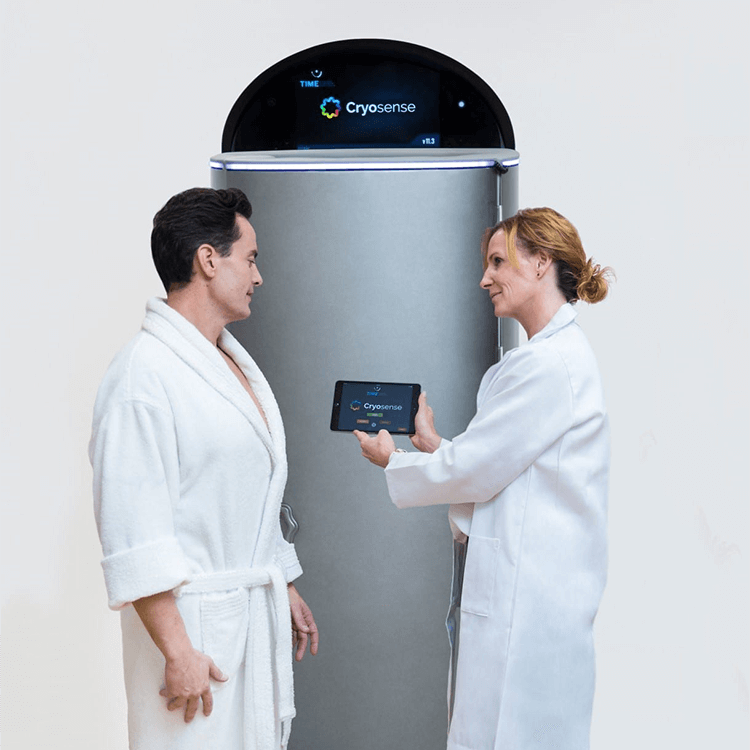 Warm and cold envelope
Our cryosense pro premium cryotherapy machine offers an enveloping warm and cold sensation to make your experience unique.
Music via bluetooth
One of the new features includes the possibility of send music via Bluetooth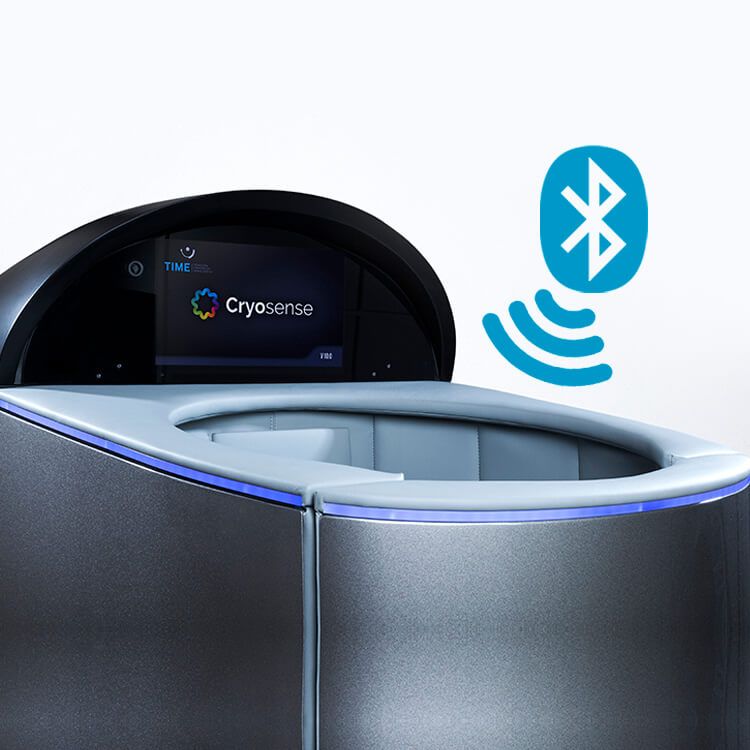 20-inch real time informative screen: selected program, processed and safety
Hand-stitched leather upholstery
Automated automatic drying
Remote technical assistance via VPN
Nitrogen consumption optimization
20-inch advertising screen